Offering superior quality construction machinery such as Concrete Block Making Machines, Pan-Mixers, Fly Ash Brick Making Machine, Loader, Paver Machines, Batching Plants, Mini Dumpers, etc.....
Know Us
With the assistance of our state-of-the-art manufacturing facilities, diligent team, quality control department and research & development department, Harivansh Industries has been consistently meeting the varied requirements of clients. Started in the year 2002, we are one of the leading manufacturers and exporters of Concrete Block Making Machines, Pan-Mixers, Fully auto Fly Ash Brick making machine, manufacturer of front end Loaders, Paver Machines, Batching Plants, Mini Dumpers, etc. We are also popular as the trader of an assortment of Spare Parts. Owing to the high quality standards, we have acquired many prestigious clients like Reliance Infrastructure, Asia Motor Works and more.

We have a team of highly experienced and qualified professionals who assist us in the development of quality machinery, which are used for construction, earthmoving and industrial parts. With their dedicated efforts, we are able to design and deliver the products as per the international standards. With the contribution of our members, we are procuring the best grade of raw material from international markets and thus delivering the flawless products to the clients. We are well supported by marketing and sales professionals, whose pro-active approach in conducting regular market survey ensures that our range is in compliance with the industry standard and norms as well as latest demands.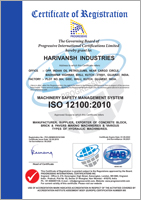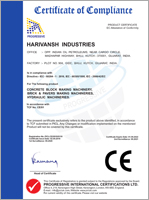 Get in touch with us